Hello my lovely Sinners! I'm trying that name out for my lovely customers and fans, do you like it? I know sinning is supposed to be bad but everyone loves a guilty pleasure and being naughty!
I have just finished a new item I will be uploading onto my
Etsy
and
website
very shortly! It's part of the Memento Mori line and perfect for Dolly Kei, Classic Lolita, Cult Party Kei and Mori Girl - Antique Bronze Cameo & Ivory Lace Bib Necklace and Earring Jewellery Set.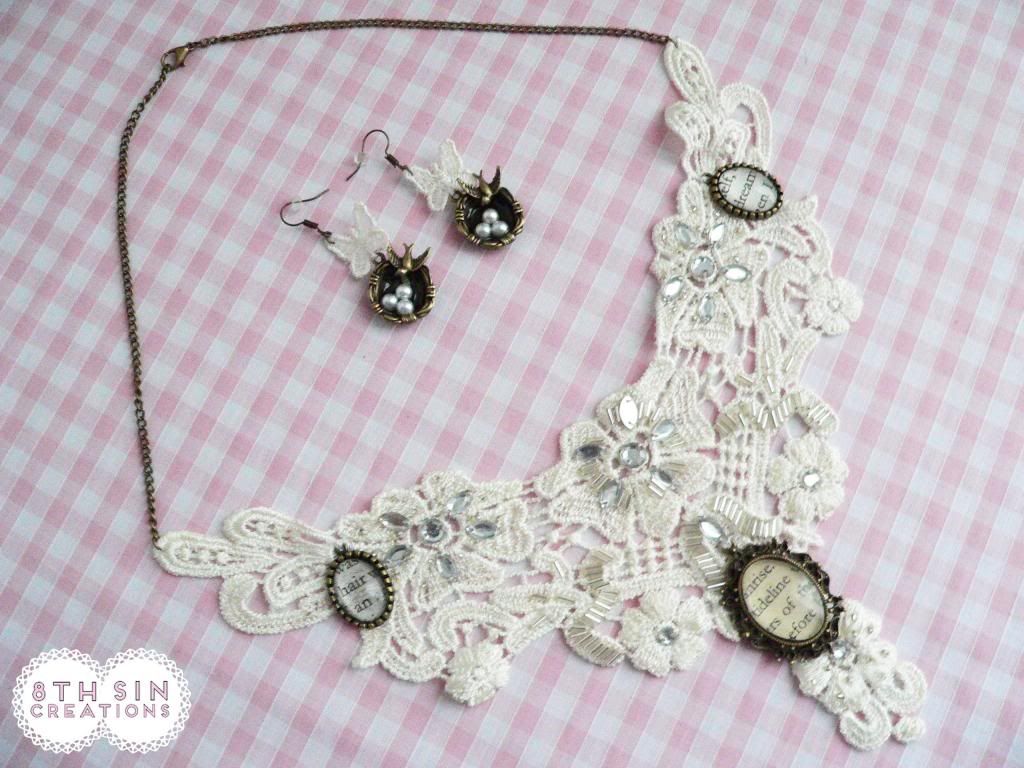 It features a high quality thick cotton lace collar in ivory, bedazzled with gemstones and seed beads and topped off with antique bronze cameos with book page inserts! The necklace sits around your collarbone area with the tops of the lace collar sitting just under your shoulders. The earrings featuring ivory lace butterflies and antique bronze & pearl bird nest charms for a wonderfully whimsical touch! I think both items are so beautiful - I only have two of these sets available and a spare pair of earrings so whilst the temptation to keep one set for myself is strong, I'd rather it go to my loved customers and make a similar one for myself another time.
Here are some detail shots but they don't capture the loveliness of the set!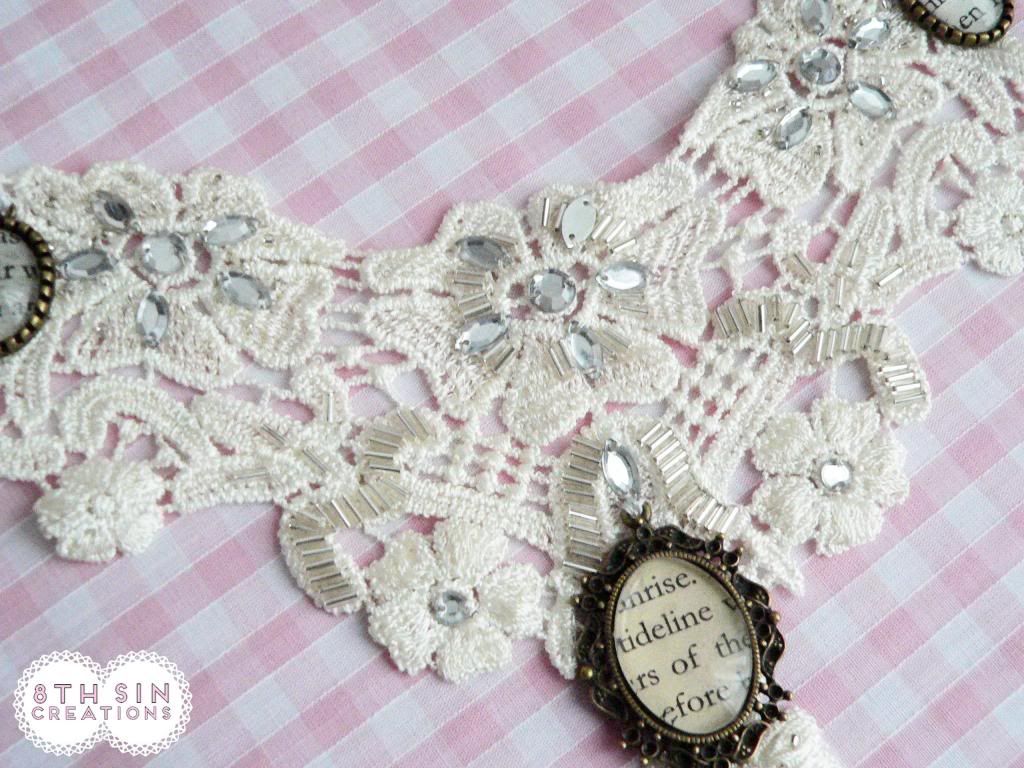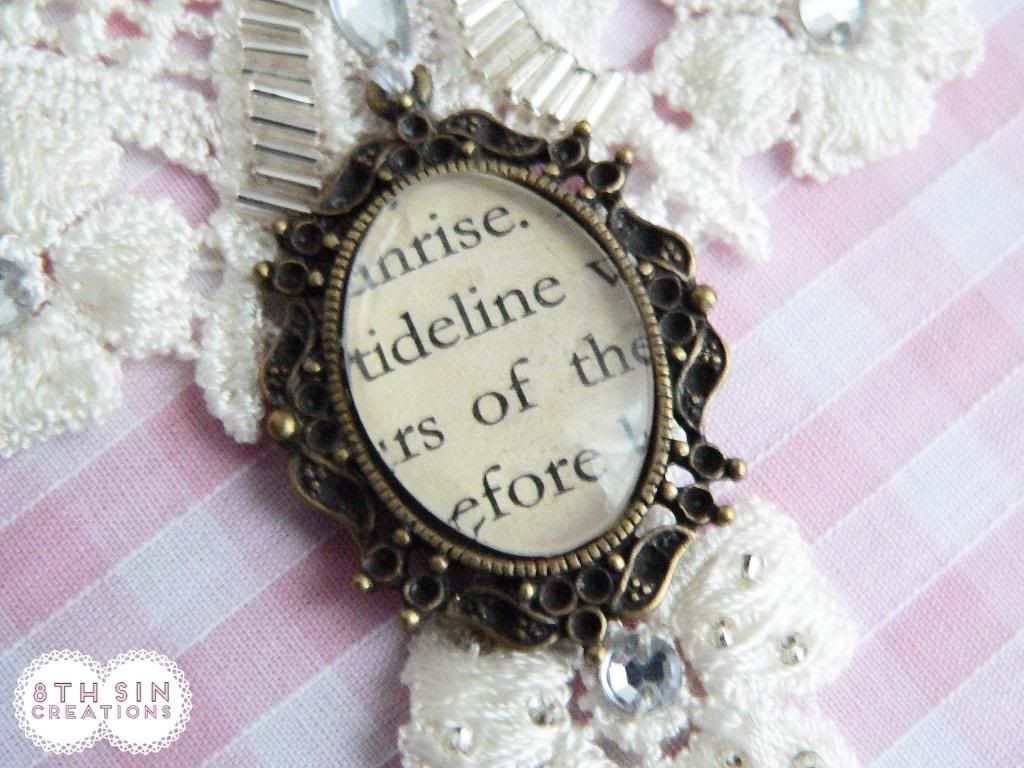 The set will be available for £11 for both the necklace and earrings. The extra pair of earrings will be available for just £3! Please head on over to my Etsy shortly to find the items!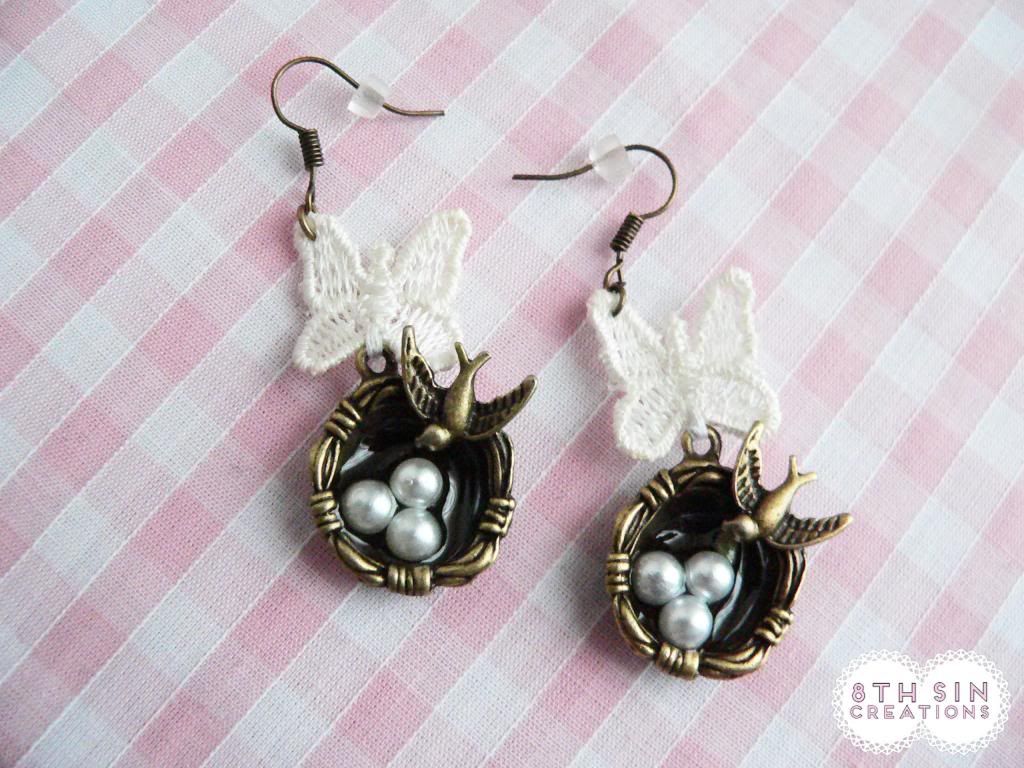 I am going to be trading at
Animanga Pop!
, an anime, manga and Japanese fashion convention in Plymouth on February 8th and if these items haven't sold by then, I'll be taking them down with me along with a lot of other items. Please come and say hi if you'll be attending, it'll be the first event I'm trading at of the year!