Hello everyone! Recently I have organised my fabric and lace collection and have been trying to use up fabric I've hoarded over the years. I've been making some skirts so here is the first of them! I'll be putting each clothing item up for sale as I make it and for a very, VERY cheap price - at the most, the cost of the supplies but to be honest, I'm not really too fussed. I just want to be able to practice, make something semi-cute and use up my stored fabric to buy more! >:D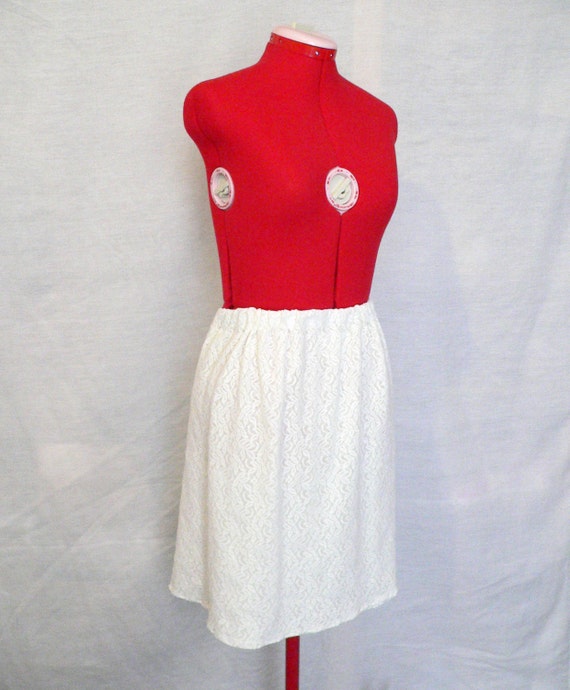 This is an ivory lace gathered A-line skirt I made from two layers of lace fabric. The waist measurement is 30"-45" waist but it will be less gathered the higher the measurement, naturally. I made it with it being a base skirt for Cult Party Kei and Mori Girl in mind so I made a coordinate on Polyvore to show you what kind of items you can wear it with! I think it's a very versatile piece!
Featuring:

Yes, you read that correctly. The skirt is just £5 not including postage and packaging. The outfit also features a gorgeous sheer pink vintage peignoir that actually comes with a matching nightgown too - these three items will create endless CPK outfits! The tote bag is also from Etsy but the listing has expired so I can't link it unfortunately.

You can purchase the skirt using the link above - next up I'll be showing you a white tattered lace skirt I made the day after this! Thanks for reading!